Welcome to First Hotel Dragonen & Harriets
We are very happy to welcome you as our guest and hope that you will enjoy your stay here in the City of Birches. Please do not hesitate to contact us if you have any questions during your stay. We will be happy to serve you with anything from taxi bookings and directions to tips on running routes, shopping, tours, restaurants and sights worth seeing.
Forgot your toothbrush at home? In our shop at the reception, you will find both toothbrushes and toothpaste and other things that perhaps were forgotten at home. Of course there are also snacks and candy as well as northern reindeer sausage and amazing chocolate that is made here in Umeå – also ideal as a gift to bring home!
Our reception is staffed around the clock and from rooms with phone you can reach the reception by dialing "9". The reception can also be reached by telephone on +46 (0)90 12 58 00 or if you have a less urgent issue you can send an e-mail to dragonen@firsthotels.se
Hotel Information A-Z in English.
We wish you a warm welcome and wish you a pleasant stay with us!
Erica & Linus
For a great stay it takes great food & drinks
Together, we reduce the risk of spreading covid-19
Duee to covid-19 we kindly ask you to keep distance to other guests and satff during your stay and to follow the current restrictions.
Hand sanitizer is available in our public areas
We do not clean the room during your stay if it is less than 7 nights.
For longer stays, cleaning is done according to agreement with the reception
We also have the appreciated hand sanitizer Pear & Lily for sale at the reception
Hold out – Keep your distance – Keep in touch
Breakfast buffet
We offer a traditional Scandinavian breakfast buffet that is served at restaurant Harriets on the 2nd floor. We have a special "corner" for dairy free and gluten free products and if you have any questions please ask our breakfast staff for more information.
Open weekdays between 5.30 to 9 AM
Open weekends and holidays between 6 and 10.30 AM

Free dinner between 5.30 and 8 PM
We serve our hotel guests tonight's traditional home cooked dish between 17:30 and 20:00.
The dinner is served on a plate Monday through Saturday and a s a food box to heat and eat in the lounge on Sundays and Holidays
If you have allergies, please let us know in advance, especially if you are staying several nights, so that we are able to plan a balanced diet for you during your stay.

Great weekend deals in the lounge (Restaurant HARRIETS is temporarily closed due to covid-19)
Burger and drinks 195 kr Choose between our local lamb burger, eldostburgare (local version of halloumi burger) or a pulled pork sandwich including a glass of wine/40 cl draft beer/non-alcoholic beverage.
Bubbly Fridays 16-19 & Saturdays 17-19 Prosecco Treviso Brut EKO 49 kr glass, Champagne de Saint-Marceaux 69 kr glass and non-alcoholic sparkling Richard Juhlin blanc de blanc 45 kr.

Scandinavian dining experience with local specialities 

(Restaurant HARRIETS is temporarily closed due to covid-19)

Harriets á la carte is open Wednesday-Saturday offering traditional Scandinavian dishes with local specialities.  At Harriets our focus is to make our guests feel welcome and relaxed to enjoy their evening with great food and drinks as well as personal, yet professional, service.

Our hotel guests have 10% discount on food and non-alcoholic drink (can not be combined with other offers)
When you want to relax or enjoy the gym
Sauna & Relax with a relaxing ice bucket
In our relaxing area you can enjoy the heat from the sauna – and maybe you are brave enough to try our ice bucket?
The sauna is open between 4 pm – 10 pm. Please let us know appr. 45 min in advance so we can turn on the heat for you.
Work out in one of Sweden´s best gyms
Our neighbours Legendary Gym offers a top modern training facility with everything you can ask for. The gym is available from 16 years of age. The day card costs 80 SEK and if you want to work out for a longer period, please address one of the owners, Emma or Lars, and they will make you an offer.
Navet – Modern bath house for the whole family, motionssim eller avkoppling i relaxen
På gångavstånd från hotellet hittar ni Navet – Umeås moderna badhus mitt i centrum. Här erbjuds bad, motion och upplevelser för alla – alla dagar året om.  Det finns även matservering för alla hungriga magar och försäljning av badkläder om det inte kommit med  packningen. Mer information om Navet hittar ni på navet.umea.se
With sustainability and social responsibility as a guiding light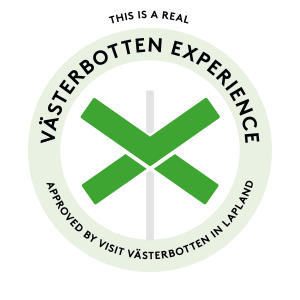 Our ambition with our environmental and sustainability work is to promote sustainable development in our society, partly through our own work and partly through collaborations with other local actors. By sustainable development, we mean that now living and future generations are assured of a good and healthy environment. We must be an active player for sustainable development by developing our business' societal relevance, profitability and guest benefit while at the same time taking an environmentally friendly and social responsibility in everything we do.
Our business is certified Västerbotten Experience since 2019 and at the beginning of 2020 we will also be environmentally certified through Green Key.
FH Dragonen Hållbarhetspolicy   I   FH Dragonen Miljöpolicy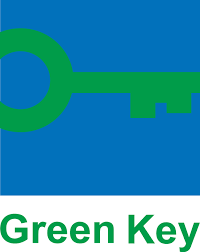 Green Key is an international ecolabel within the tourism and hospitality industry and present in more than 60 countries worldwide. The label is internationally managed by Foundation for Environmental Education (FEE) who is partnered by some of the world's foremost organizations within the fields of environment and education, such as UNEP, UNESCO and the World Tourism Organization.
The ecolabel is nationally operated by Green Key Sweden and all Green Key establishments must be approved by an independent jury. All establishments are also checked through frequent audits, to ensure the compliance of the criteria.
Green Key Guest Information   I    Green Key Global    I   Green Key Sweden